The Y's new swim lesson progression curriculum is designed to help participants reach their goals and provide a clear progression track.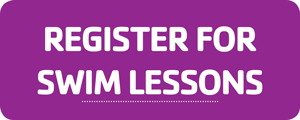 Benefits of this approach include:
Accommodating students of varying abilities and ages
Fostering a sense of achievement and self-confidence
Staying grounded in a skill continuum that allows students to move easily from one stage to the next with clearly defined stages of progress along the way. See detailed information on the new skills taught in each of the stages >>
Encouraging students to have fun and develop new friendships through group activities
Improving communication about student's progress
Private swimming lessons are designed to give participants individualized attention in order to improve or master their swimming skills. Instructors, participants and/or parents work together to determine goals for the session and lessons are then customized in order to meet the established goals. Private Lessons are available to participants of all ages and can be scheduled any day of the week.
For Downtown YMCA Aquatics questions, contact: Kerry Cofer, 434-847-5597 | For Jamerson Family YMCA Aquatics questions, contact: Josh Gravette, 434-582-1900
Give your child a Birthday Party to remember at your Downtown or Jamerson YMCA. Parties are scheduled in two-hour blocks on Saturday or Sunday afternoons. The first hour is reserved for fun in the pool, while the second hour is spent having a ball in the multipurpose room. The YMCA will provide the space for the party, a Dairy Queen ice cream cake, and a lifeguard to assist with the festivities. Call the Front Desk at the Jamerson Family YMCA, 434 582 1900, or Downtown YMCA, 434 847 5587 for more details!
The LY Swim Team is the only year-round swimming program in Lynchburg. We focus on the long-term development of successful competitive swimmers, providing stroke instruction and age-appropriate training to allow swimmers to progress to their highest potential. LY Swim Team is a program of the YMCA of Central Virginia.
SCHEDULES BELOW
DOWNTOWN YMCA SWIM LESSON SCHEDULE | JAMERSON FAMILY YMCA SWIM LESSON SCHEDULE