Clark Baker to talk Leadership at YMCA Staff Meeting
Clark Baker, YMCA organizational leader, and change maker will be greeted by the YMCA of Central Virginia on February 4, 2019. Baker is the featured motivational speaker for the local YMCA's bi-annual staff meeting which helps to drive the YMCA of Central Virginia's mission of providing wellness programs for all in our community.
Baker brings over 50 years of experience with him. Baker has raised over $500 million for YMCA programs and services throughout his career. He credits his successes to the people around him. Baker believes in developing leaders with vision, and inspiring greatness by challenging his staff to always put their best effort into all that they do.
While in Lynchburg he will share anecdotes, stories of his success, his vision and more about his book, "Work, Play, Pray Hard" a book about his life and vision in philanthropic leadership authored by his wife Carolyn.
The YMCA of Central Virginia is thrilled to have Clark share his expertise and passion with us," stated Jay Parker, YMCA of Central Virginia CEO. "People like Clark embody what it means to be a cause-driven leader. He understands the Y at its core - we are a mission in action. We are looking forward to the future, a future where our already accessible life-changing programs and services are even more available to those in our community. I believe Clark will inspire us to carve out the path that we need to take to get there."
---
YMCA CEO Susan Landergan Announces Her Retirement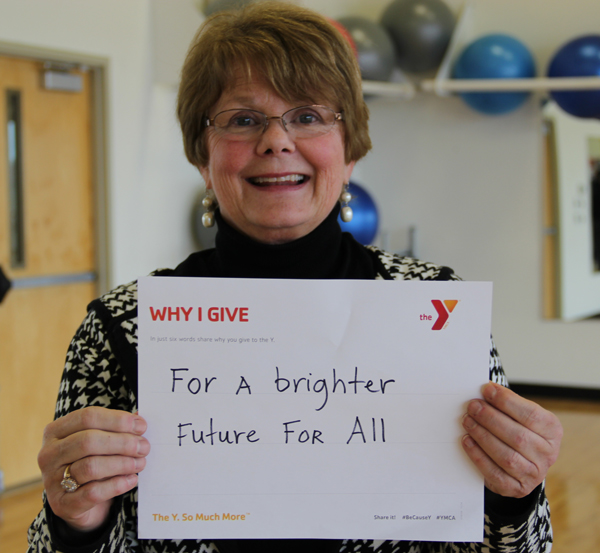 Susan Landergan, Chief Executive Officer of the YMCA of Central Virginia, has announced plans to retire at the end of the year. Landergan has served as CEO of the YMCA of Central Virginia for nearly 33 years. Jay Parker will move from his seat as Chief Operating Officer to fill the position of CEO effective January 1, 2019.
"My career at the YMCA has been an immense blessing in my life. How many people can say, every day, "I helped someone today?" I have had the joy of working with and developing incredible staff. The partnership I had with dedicated Board members and volunteers who shared my vision for the Y has been a gift. I was so lucky to become friends with colleagues in the Y movement across Virginia and the U.S. It was never just a job, it was an adventure filled with challenges, satisfaction,'" shared Landergan.
Landergan was welcomed and applauded by 130 of her friends, family and colleagues on November 8th at a reception and dinner held in her honor. During the reception, Board President Bunny Wood presented attendees with a newly developed endowment fund - "The Susan Landergan Learning Fund."
The Susan Landergan Learning Fund was developed so that children in our community will always have a safe place to learn, grow, and thrive in honor of Susan's lifetime dedicated to creating opportunities for all children, including the economically disadvantaged.
HIGHLIGHTS AND ACHIEVEMENTS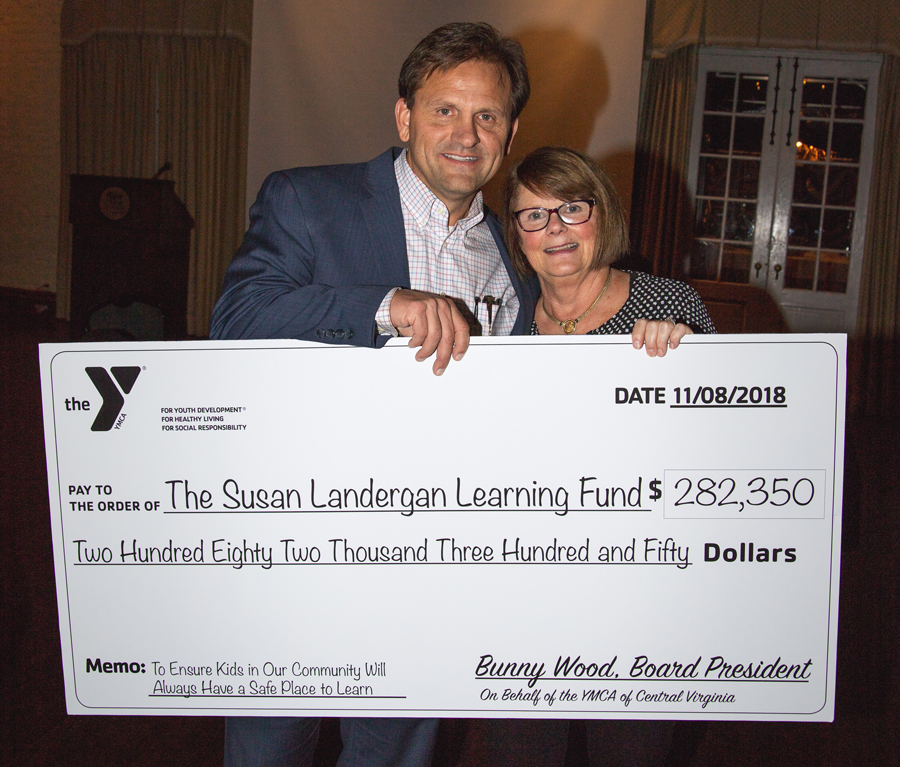 Graduate of University of North Carolina at Chapel Hill, B.A. Education.
Y Career
1982 – 86 Program Director and Central Branch Director – Tulsa YWCA
1986 – 87 Marketing Director – Central Virginia YMCA
1987 – Present CEO – Central Virginia YMCA
Active National Leader
Current Member YUSA Small/Mid-size YMCAs CEO Cabinet
Past Member – YUSA HR Task Force
Past President – Virginia APD (Association of Y Professionals)
Past Regional Co-chair – YUSA Get Out The Vote 2017 (GOTV) to adopt minimum standards of safety at local Ys to prevent child abuse and improve aquatic safety
Past Chair – Central Southwest Virginia Neighborhood
Past Member – YUSA Female Upward Mobility Task Force
Past Chair – Virginia CEO Summit
Past Board Member – YMCA Blue Ridge Assembly
Past Member – YUSA CMS (Committee on Membership Standards)
Civic Contributions and Leadership
Member of Seven Hills Lions Club
Past member and 1st female President of Lynchburg Host Lions Club
Past member Board of Directors, Mental Health Association
Past member, Board of Directors, Lynchburg Youth Services
Notable Recognition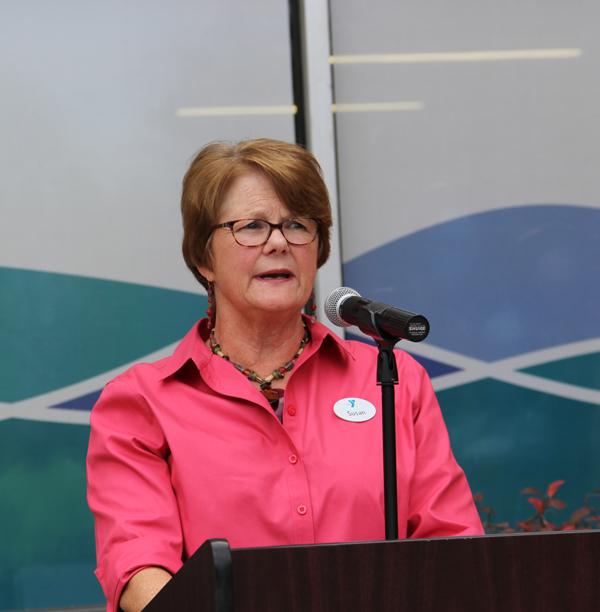 Then - Membership at 885 (which includes 156 family members)
Now - Membership at 26,188 with 10,605 units. Family membership of 15,528


Then - Budget of $489,179 with a long list of payables
Now - Budget of $9,100,000


Then- In 1988, Susan launched an after school program in four Lynchburg City Schools. This was the first Childcare program at Central Virginia YMCA.
Now- Today, there are 13 sites in Lynchburg City - Amherst, Appomattox and Nelson Counties, serving 900 children per year, including three summer camps.


Then- One aging facility, located in Downtown Lynchburg with lots of deferred maintenance.
Now- 4 facilities; Downtown, Jamerson, Express and Bowen Wellness. Management contract with Southside Virginia Y in Farmville.


In 1986, the Y was technically bankrupt, having defaulted on an almost $2 million debt. After the Board conducted a capital campaign and bank renegotiation, Susan led the effort to pay the total debt off in 1996 and the Y was finally debt-free. There has never been a deficit since Susan became CEO and under her leadership, the Y has been financially strong for 33 years. Under Susan's leadership, the most successful capital campaign in YMCA of Central Virginia history took place which raised $7,988,804 to build the new Jamerson Family Y and renovate the Downtown Y.
April 1st, 2002, opened the Jamerson Family YMCA . Jamerson is in the top 1% of all Y branches in the U.S. with over 16,000 members. Market research had projected 2,105 units 15-18 months after opening. We opened with over 3,000 units! Since 2002, Jamerson Y has had 2 major additions, including the Phelps Family Kidz Gym (opened in 2010) and a 5300 square foot interactive gym designed for children and their families. It is one of the largest kids' gyms, devoted entirely to children, in the country.
October 21, 2002 - 1.5M renovation of the Downtown Y began, including installation of an elevator to make the facility accessible to all for the first time since it was built in 1956. There have been two major renovations in the last 5 years, including the addition of the beautiful group fitness studio overlooking downtown Lynchburg and beautiful new adult locker rooms.
Innovative Programs
YMCA Preschool opened in 1996 in historic 1307-09 Church Street which was donated by Ellen and Bill Jamerson. The Y started the preschool because a study by Lynchburg College showed a severe shortage of daycare opportunities for parents of children under age 5 in the downtown area. It operated for 16 years.


Summer Learning Loss Prevention - In January of 2014, Susan attended a YMCA conference where she learned about the YUSA signature program. By June, Central Virginia Y started a pilot program with 20 children. Last summer, 240 children in Lynchburg, Appomattox, Amherst County participated in the program which tackles summer learning loss in math and reading. Central Virginia Y was the first in Virginia to offer achievement gap programming and inspired other Ys in the state to do it. Last summer, 866 children in Virginia participated.


2005 - Susan led the We Build People Campaign (Annual Campaign) with a goal of $50,000. This was the first annual campaign in 25 years. $100,000 was raised. Today, the Y's annual campaign raises $806,000.


2003 - Active Older Adult program launched under Susan's guidance.


Evidence Based Health Intervention
Launched five programs including YMCA Diabetes Prevention, LIVESTRONG at the Y (cancer survivors), Enhanced Fitness Arthritis Management, Healthy Weight in Your Child, Parkinson's Support Group.
Partnerships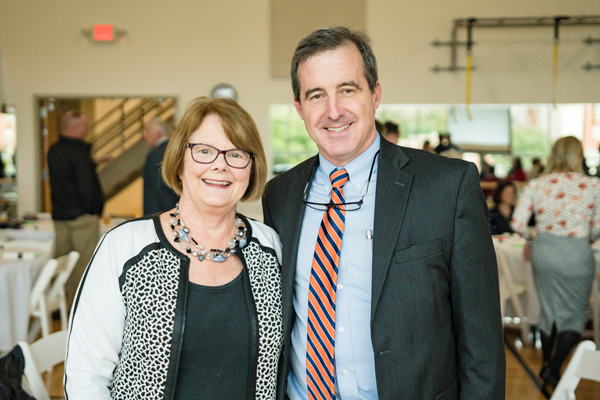 Susan was vital in forming important partnerships with many community organizations including:
Centra – YMCA of Central Virginia has one of the best hospital partnerships in the country.
Lynchburg City, Amherst, Nelson and Appomattox counties school systems – school age childcare, summer camp and achievement gap programs
Academy Center for the Arts – Provides visual and performing arts education to achievement gap participants.
Laurel School
Fort Hill Community School
Bridges
Local high schools and many other youth serving organizations
Other Notable Mentions
Dec. 2009 - Phelps Family Kidz Gym opened at the Jamerson Y to combat youth obesity
Jan 3, 2011 - Opened Y Express; 8,775 square foot leased space for cardiovascular and strength training for adults. Purchased the entire building at 3408 Old Forest Road in 2018 for future expansion needs.
May 30, 2012 - Established the first endowment fund in Central Virginia YMCA history.
May 20, 2013 - Y on Wheels ribbon cutting to launch a bus to bring the Y to children who do not have access to Y facilities.
---
YMCA Staff Member Receives National Recognition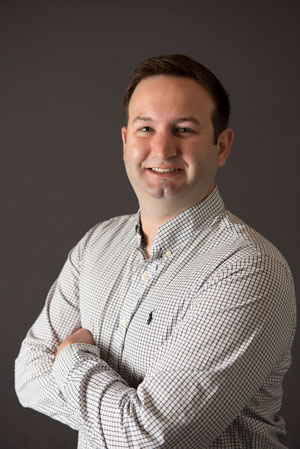 The YMCA of the USA, the organization that oversees the over 2,700 YMCAs across the country, recently recognized 30 individuals, ages 30 and under for their outstanding work within the Y movement. This program seeks to identify and formally acknowledge 30 full-time YMCA leaders that are under the age of 30 years old for their accomplishments; and recognize their potential to lead our YMCA's in the coming decades, creating stronger and more connected communities.

Over 230 nominees from 80 YMCA associations across the country were identified for this new award. Josh Gravette, YMCA of Central Virginia Aquatics Director, was selected as one of the recipients for his dedication and efforts to ensure that all individuals within our community can receive vital swim lessons and water safety instruction. Most recently Josh led the charge in creating an inclusive swim lesson program for blind children.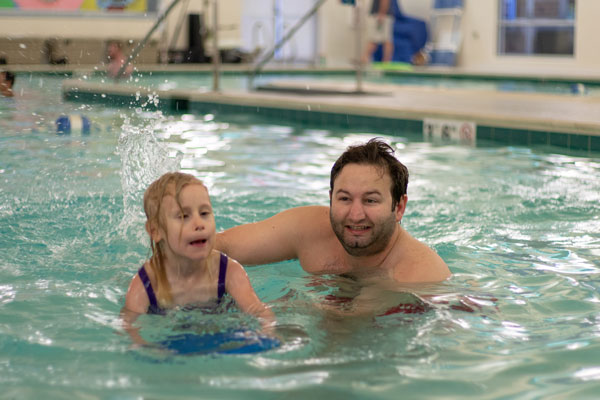 "Through aquatic programs, Josh has secured grants and led fundraising initiatives to ensure access to free swim lessons to low-income youth within the Central Virginia YMCA association. Josh has also implemented special needs swim lessons for those of varying abilities, including those with cognitive and physical limitations. Josh's efforts have taken the needs of his community into consideration, and he has been instrumental in helping his YMCA reflect the diversity of the community to serve residents better." - YMCA of the USA
"Josh embodies the passion and commitment that it takes to create equitable opportunities for all members of our community," shared YMCA of Central Virginia COO Jay Parker, "While we are excited, we are certainly not surprised. Josh's leadership skills and dedication are second to none, and we are so proud to have him on our team."
Click here to learn more about YMCA of Central Virginia Aquatic Programs
---
NO KID HUNGRY
YMCA WORKS WITH LOCAL SCHOOLS TO END CHILDHOOD HUNGER IN OUR COMMUNITY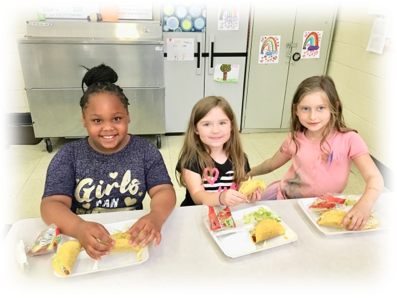 Statistics tell us that one out of every five children go to bed hungry each night. To help put an end to hunger in our community, the YMCA of Central Virginia Child Care Program launched a new initiative with Lynchburg City Schools to bring healthy meals to our kids.
"This past spring we began a pilot program at the Perrymont ElementaryAfter School site." Explained YMCA of Central Virginia Child Care Director, Teena Williams. "Instead of a daily snack, the kids are now getting a healthy dinner before they go home. The kids love it and we love that they are going home with a full belly!"
Due to the overwhelming success and support of the program the Y is now offering supper to all of the kids that participate in Lynchburg City Schools YMCA After School Child Care at no additional charge.
---
Jamerson Family YMCA Creates Class for Blind Children
NEW ADAPTIVE SWIM LESSONS FOR VISUALLY IMPAIRED LAUNCHED AT THE JAMERSON FAMILY YMCA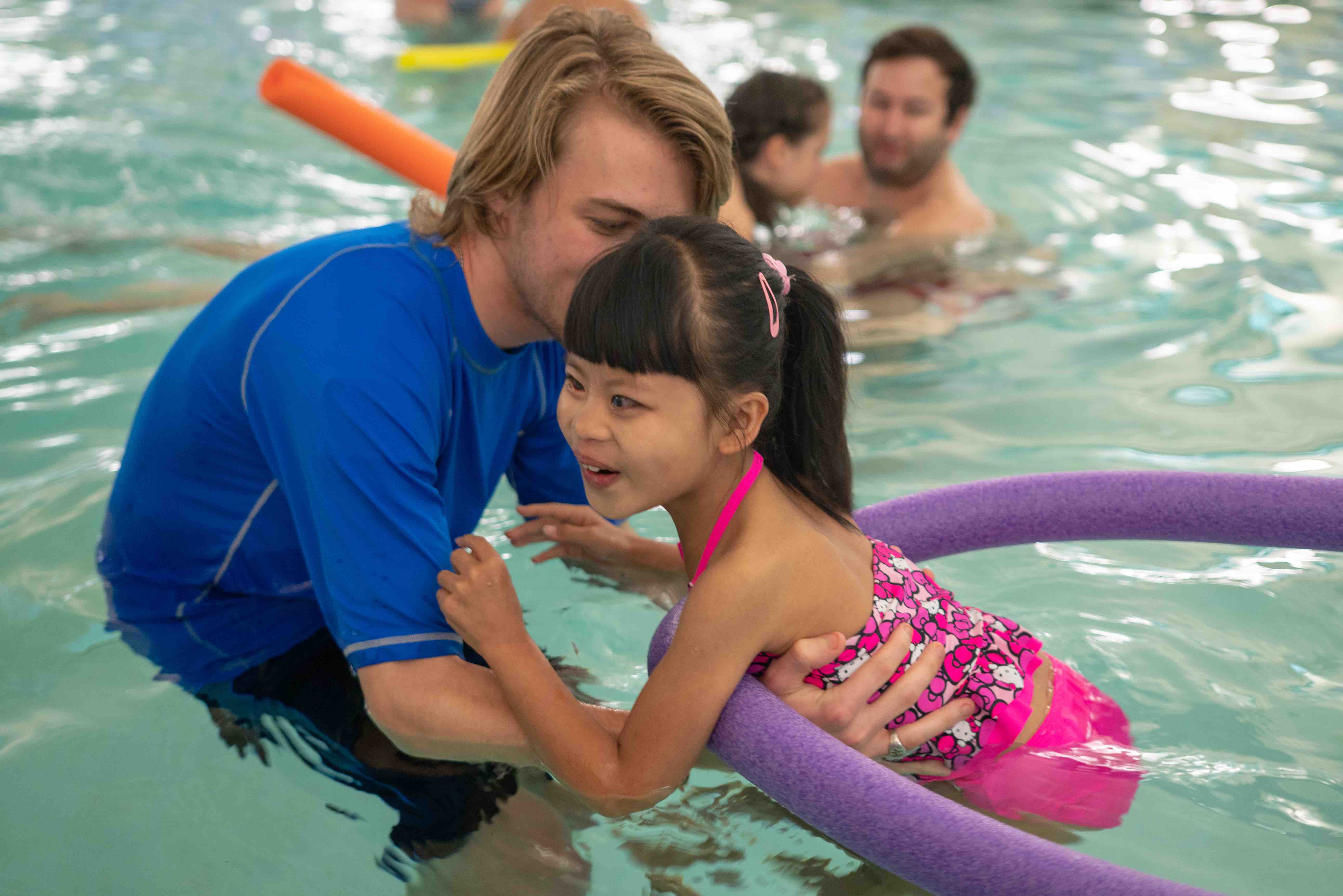 This past summer the Jamerson Family YMCA kicked off a new adaptive swim lesson program that is exclusive to blind children. Six children ranging in ages 6-12 are learning how to have fun and be safe in and around the water through this inclusive program.
The program was developed so that each student could receive personalized and individualized instruction side by side their peers. "While some of the children had received swim instruction through our main stream group swim lessons, we realized that being able to give each child their own instructor could increase our ability to connect with each child, effectively increasing the child's confidence, while allowing us to meet their individual needs better", shared Josh Gravette, YMCA of Central Virginia Aquatics Director.
The modified curriculum teaches participants how to swim, how to float, and boating safety. The kids learn to use a lifejacket properly, and how to rescue themselves should they fall from a into the water. Much of what they are learning is critical to their safety while they are around the water.
To close out each class, the kids get to play and have fun with their instructors in the water and in the Jamerson YMCA's inflatable boat; a tool used in our safety in and around water program.
---